Strategic Partners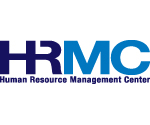 Human Resource Management Center, Inc. (HRMC)
Tampa Bay, Florida
www.hrmc.com
Human Resource Management Center, Inc. (HRMC) is a pioneering candidate acquisition solutions provider that helps organizations of all sizes and across all industries to select, assess, and hire top performers. Our flagship solution, HRMC Acclaim, engages candidates in automated, single-session interviews that pre-qualify and rank-order applicants using assessment tools based on validated job analyses. The system then measures the success of the selection to improve retention and further refine the selection process. Whether accessed over the Web or the phone—or a combination—users are led through an interactive experience that approximates true human interaction, resulting in "stickier," more effective interviews and employee surveys, as well as more satisfying candidate experiences. Acclaim can be deployed as a complete, standalone talent acquisition solution or extend the functionality of an installed applicant tracking system (ATS). HRMC is headquartered in Tampa, Florida and is privately held. For more information, visit the company's Web site at www.hrmc.com.

Ascent Technology, Inc.
Cambridge, MA
www.ascent.com
Ascent Technology solves complex resource optimization, scheduling, management, and deployment problems for mission critical and labor intensive environments, such as airlines, airports, casinos, defense, hospitals, hotels, resorts, restaurants, retail stores, and security.  Since our founding more than 25 years ago by members of the Artificial Intelligence Laboratory of the Massachusetts Institute of Technology, Ascent Technology has helped organizations deploy costly human and physical resources as efficiently, effectively, and economically as possible.  We are world-class technologists, problem solvers, and solution designers. We bring together the best artificial intelligence and computer science technology, domain resource management expertise, and system design skills to provide the functionality our customers demand. We harden that functionality into robust, high availability solutions our customers trust around the clock, day in and day out.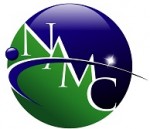 Native American Management Consulting, LLC
Muskogee, OK
www.tribaloperations.com
Native American Management Consulting, LLC (NAMC) is a human resources outsourcing firm specializing in implementation and technical support of talent management systems.  NAMC is devoted to the mission of helping all people succeed in work and business. Over the past five years NAMC has managed talent management projects for organizations as small as five employees and as large as 10,000 employees.  The NAMC team have worked with Indian Health Services, Bureau of Indian Affairs, the Environmental Protection Agency, the Choctaw Nation, the Creek Nation, Kialegee Tribal Town, Pawnee Tribe, Iowa Tribe of Kansas and Nebraska, Citizen Pottawatomie Nation, Delaware Nation, Owens Valley Career Development Center and Desert Diamond Casinos.