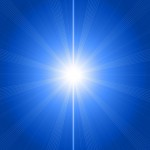 PointLeader is much more than a new way to describe existing workforce consulting techniques. It is a set of standardized psychometric tools that provide the best metrics possible for workforce decision making reports. Dr. Davies engineered PointLeader with the end in mind—reports that will be useful to employees, administrators, and decision makers. The result is a user-friendly system of research-based tools that support the reports.
The scientific rigor, utility, and simplicity of use of PointLeader are driven by alignment of the system tools to our standardized competency model mapped to the O*NET taxonomy.
Unlike most talent management tools on the market today, our systems approach and user-friendly reports were designed to take the guesswork out of data interpretation, which reduces your need to hire external consultants. We provide user training and full customer support to all of our clients, which typically reduces your need to hire external consultants to use the system.
PointLeader was designed to provide full talent management functionality with no add-ons. We have designed PointLeader to be an out of the box, full service talent management system.
Because of the efficiencies built into PointLeader as an aligned and integrated cloud-based system, you get the decision making data you want in a format that you can use at a fraction of the per person costs for a proprietary talent management system. Typically, costs are calculated either annually per employee for unlimited use of the system, or, on a per use basis for one or more of the tools. To determine the most effective use and price for each client, PointLeader consultants will conduct an organizational diagnosis and present you with a set of pricing options.
PointLeader© can augment, or be used side by side, with common human resource management systems already on the market. Most HRIS or ERP solutions are focused on automation of rote human resources tasks, but do not provide a robust predictive assessment, or intelligent performance measurement tools. The PointLeader© cloud-based platform is very flexible and allows you to centralize all of your human resource information and navigate through the system with ease.