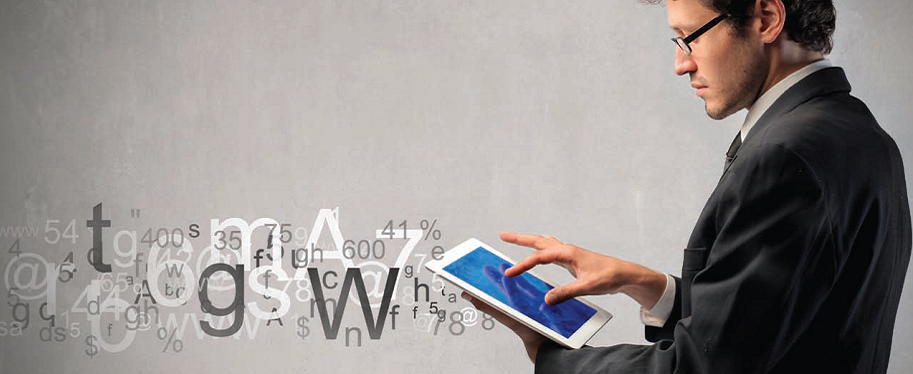 Over the past 20 years, I have served on technical advisory panels reviewing predictive assessments for many corporations and agencies, served as a lead psychometrician for several high stakes assessment programs (MCAT, HPI, TSA, NCLB, etc), and helped add value with employee selection assessments for over 500 businesses. My colleagues and I learned valuable lessons from these experiences, as outlined below.
Assessments and reports must be designed to provide valuable information for decision makers, in a format they will use, or they are a waste of time for the test takers and the testing organization.
This practical point was never considered by most test authors and vendors, and has become lost in the development and use of nearly all psychological assessments administered for human resource and organizational measurement purposes today. Users need assessments that provide useful information.

The majority of assessment designs are driven by the author's favorite psychological theory, statistical approach, or the newest technology fad, rather than user needs and outcomes.
Test designers have not started with the end in mind, but from the starting point of their own beliefs and biases about what an assessment should measure. The decision-making needs of test users are ignored in most assessment designs. Users need tests that are clearly designed for the intended purpose (employee selection).

Test users are not intrinsically interested in personality or cognitive ability scores of their workforce, they want to know if a potential employee will add more value than they will cost.

Test users are interested in making informed decisions about their workforce using relevant data. They need unbiased, predictive behavioral data for each employee tied to financial outcomes with probabilistic models.
Many test users are not fully informed from a job analysis, or other defensible source, of what tests to use and why to use them.
Clients are using tests that will not provide useful information for business decisions, either because they are not using the appropriate tests, or because test data are not aligned to job performance or outcomes. They need job analysis information to guide appropriate use and guard against misuse of a test.
Test users need data aligned to their decision making needs and easily used without problems of misinterpretation, or discrimination.
Even when clients are provided useful data from a valid assessment, they often do not know how to use the data in decision making because of the manner in which it was presented. They need assessment reports designed and evaluated through a process of usability testing. 
Test users need useful data for multiple decision making situations–not for just a single purpose—and this aspect of test use needs to be clearly conveyed and understood.
Research and experiences clearly support testing as a part of a larger system. Data from a well-designed, valid test has a long shelf life with multiple uses across an individual's tenure with an organization, such as placement, promotion, team building, and leadership activities.
PointLeader Predictive Assessment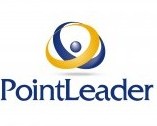 Given the general lack of progress made by test publishers to address these requirements, I have collaborated with fellow researchers, technology experts, HR professionals, labor law attorneys, business owners and workers to design a psychometrically sound and technologically advanced solution to meet user needs. The result of this work is the PointLeader Predictive Assessment (PPA).
The PPA was developed to
Effectively Meet the Needs of Test Users
Towards this end, the PPA was designed as a single tool for measuring aspects of individual characteristics that are significant predictors of competencies across jobs, job families, occupations, and industries. In our design, predictors are captured by scores on ten scales providing a profile of personality, cognitive ability, derailment tendencies, leadership and emotional intelligence.
The PPA is a reliable and valid predictor of work performance across individuals, is culture fair, and has no intrinsic adverse impact. Further, we have minimized the opportunity for respondents to cheat and/or fake their answers on the PPA through careful content development, item placement, administration instructions, and by building it as a dynamic, item-bank based test using modern Item Response Theory (IRT).
Responsive Assessment

Unlike typical static format, or computer adaptive assessments designed to optimize measurement precision as defined by a test author, the PPA is designed to be responsive to job specific measurement requirements, resulting in valid prediction of performance in any job. To meet this goal, we:
Started with a robust competency model to describe the critical competencies of any job in the US economy,

Developed and validated a bank of performance measures to provide a performance profile related to the critical competencies for any job, and,

Developed an assessment (i.e., the PPA) to responsively predict performance profiles for any combination of critical competencies for a job.
From this system of aligned profiling of job, job performance, and persons, decision makers are provided a job profile report for job analysis decisions, a job performance profile for each person and averaged across a group for performance management decisions, a person profile for each person and averaged across a group for decisions regarding future performance, and a person-job fit profile index for each person for decisions about placement.
Nurse Aide Job Applicant Selection

One area where we have applied the PointLeader assessment is the measurement and prediction of behaviors for selection of nurse aides. Based on results from 1,150 separate job analysis studies, PointLeader has built a validation archive of predictive PPA profiles for competencies, jobs, and job families. This archive provides a basis for confidently estimating the validity of the PPA for any job in any size organization through a matrix of rigorous methods: a) synthetic validity, b) validity generalization, c) job transport validity, and d) local validation. Because not all test users have sufficient numbers of incumbents to conduct a local validation study, this is an important value-added feature of the PPA.
Our findings from research with nurse aide job applicants can be synthesized in two main points:
Job applicants identified as Low Fit to the job were 82% more likely than those who are High Fit to quit within 30 days, steal, have accidents, break rules, and abuse residents.

Job applicants identified as High Fit provided significantly higher quality of care and were more likely to improve processes, develop others, and improve customer service.
The PointLeader Predictive Assessment is available for your use in selection of nurse aides and all other jobs; hopefully the information presented here causes you to consider use in your organization. Please write or call to discuss pricing, technology integration, and your service needs.
Thank you!
prediction, assessment, PointLeader, job performance, tests, test use, decision making, competencies, Hogan Personality Inventory, MBTI, Myers Briggs, HPI, CPI, Predictive Index, PI, CEB, SHL, data, human resources, HR, hiring, selection, reliable, valid, reliability, validity, psychometrics, fair, nurse aide, healthcare, personality, cognitive ability, derailment tendencies, leadership, emotional intelligence, PointLeader Predictive Assessment, psychological assessments, organizational measurement, prediction, assessment, PointLeader, job performance, tests, test use, decision making, competencies, Hogan Personality Inventory, MBTI, Myers Briggs, HPI, CPI, Predictive Index, PI, CEB, SHL, data, human resources, HR, hiring, selection, reliable, valid, reliability, validity, psychometrics, fair, nurse aide, healthcare, personality, cognitive ability, derailment tendencies, leadership, emotional intelligence, PointLeader Predictive Assessment, psychological assessments, organizational measurement, prediction, assessment, PointLeader, job performance, tests, test use, decision making, competencies, Hogan Personality Inventory, MBTI, Myers Briggs, HPI, CPI, Predictive Index, PI, CEB, SHL, data, human resources, HR, hiring, selection, reliable, valid, reliability, validity, psychometrics, fair, nurse aide, healthcare, personality, cognitive ability, derailment tendencies, leadership, emotional intelligence, PointLeader Predictive Assessment, psychological assessments, organizational measurement, prediction, assessment, PointLeader, job performance, tests, test use, decision making, competencies, Hogan Personality Inventory, MBTI, Myers Briggs, HPI, CPI, Predictive Index, PI, CEB, SHL, data, human resources, HR, hiring, selection, reliable, valid, reliability, validity, psychometrics, fair, nurse aide, healthcare, personality, cognitive ability, derailment tendencies, leadership, emotional intelligence, PointLeader Predictive Assessment, psychological assessments, organizational measurement, prediction, assessment, PointLeader, job performance, tests, test use, decision making, competencies, Hogan Personality Inventory, MBTI, Myers Briggs, HPI, CPI, Predictive Index, PI, CEB, SHL, data, human resources, HR, hiring, selection, reliable, valid, reliability, validity, psychometrics, fair, nurse aide, healthcare, personality, cognitive ability, derailment tendencies, leadership, emotional intelligence, PointLeader Predictive Assessment, psychological assessments, organizational measurement, nursing homes, assisted living, profits, caregiving, nurse aide, CNA, conservative, fundamental, values, success, making America great again, jobs, business, employment, safety, nursing homes, assisted living, profits, caregiving, nurse aide, CNA, conservative, fundamental, values, success, making America great again, jobs, business, employment, safety, nursing homes, assisted living, profits, caregiving, nurse aide, CNA, conservative, fundamental, values, success, making America great again, jobs, business, employment, safety, nursing homes, assisted living, profits, caregiving, nurse aide, CNA, conservative, fundamental, values, success, making America great again, jobs, business, employment, safety, nursing homes, assisted living, profits, caregiving, nurse aide, CNA, conservative, fundamental, values, success, making America great again, jobs, business, employment, safety, nursing homes, assisted living, profits, caregiving, nurse aide, CNA, conservative, fundamental, values, success, making America great again, jobs, business, employment, safety, nursing homes, assisted living, profits, caregiving, nurse aide, CNA, conservative, fundamental, values, success, making America great again, jobs, business, employment, safety,