Nursing Home Residents and Staff Deserve Effective Talent Management Solutions
As I have pointed out in the past, talent management solutions are facing an identity crisis (Davies, 2014). In no other industry is this more true than in healthcare. The healthcare workforce is huge, diverse, and according to its leaders–unique. So unique, in fact, that unlike other industries in the US, very few healthcare organizations had considered even the most basic talent management solutions (e.g., job competency modeling, job fit assessments, succession planning, leadership assessments, job performance measurement) until recent healthcare reforms forced the industry to focus on effectiveness. This newly found interest in organizational effectiveness, when coupled with: a) little to no institutional knowledge for how to become effective, b) the size of the healthcare industry, and, c) as many available solutions for effectiveness as there are business consultants with a website, has led to a modern gold rush of consulting firms heading into the vast, uncharted mountains of the healthcare industry.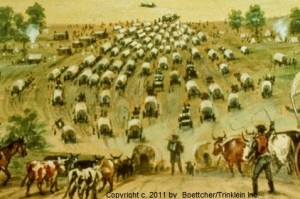 Many of these modern gold miners are offering "talent management solutions" to the healthcare industry, which has come to include everything from self help seminars offered by retired manufacturing CEOs, to ignorant technology platforms that organize your annual goals. The vast majority of these solutions have no basis in research, relevant theory, or, past practice for their claims of effectiveness; nor do they gather empirical evidence for their efficacy once the solutions are in place. In other words, no one knows if they have worked before, if they will work in healthcare, and why they work–if they do!  At no other point in time, and for no other industry have the fundamentals of talent management (i.e., describing jobs, describing people who fit in jobs, directing job performance) become so convoluted and diluted.  The results are a total lack of identity for talent management in healthcare and implementation of a variety of solutions with unknown impact, in an industry with great need for the benefits of effective solutions.
The Needs of Nursing Homes
Today and into the future, nursing homes and other long term care organizations have a great need for effective talent management solutions. These facilities are filling up with Baby Boomers, and the experiences of staff and residents are increasingly negative, due to the lack of workforce effectiveness.  Here are a few of the more salient headlines from the past few months:
May 2014: An employee at a Framingham assisted-living facility charged with assault told police she used her cell phone to record herself and another employee abusing elderly Alzheimer's disease patients because she thought it was funny.
August 2014: Hoover nursing home employee was charged with assault for slapping and manhandling 80-year-old bedridden patient.
Sept 2014: Jeffersonville nursing home employee and her daughter were charged with stealing tens of thousands of dollars from a patient.
October 2014: Police arrest two Winter Haven Florida nursing home staff for repeatedly tormenting and beating Alzheimer's patient after family captures evidence on nanny cam.
October 2014: Police are investigating a string of identity theft cases at a Stockbridge nursing home where an employee was targeting patients, many of them elderly and disabled, to get as much as $35,000 in credit in all their names.
This sample of cases represent the breadth of issues caused by nursing home staff due to: a) lack of job fit, b) lack of useful performance management, c) lack of management development for supervisors, and, d) poor organizational design. These problems are unnecessary and would have been prevented through the strategic use of effective talent management tools.

How to Improve Quality of Care without Reducing Profitability in Nursing Homes

Nursi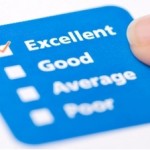 ng homes have historically dealt with competing goals: Quality of patient care and profitability. Typically, quality has suffered for the sake of profits, or, profits have disappeared when quality is increased. However,  it is possible to achieve both goals with the right approach. High performing staff members are the key to higher quality of care and larger profits for nursing homes. High performing staff members are the result of a strategic approach to human resource (HR) practices combined with innovative management. This combination is seldom found in nursing homes because of the competing institutional forces.
The 21st Century Nursing Home Workforce
Nursing homes are the "typical" workplace of the twenty-first century service economy, much as auto plants represented the "typical" workplace of the twentieth century industrial economy. Nursing homes currently employ more workers than all manufacturing industries combined (US Dept. of Labor), and the number of jobs is expected to grow by 50% over the next five years.
Human Resource Support of Nursing Homes
Due to legacy systems and training, the majority of existing HR tools and professionals are not prepared to meet the needs of the nursing home workforce. Unlike the manufacturing jobs of the past, which relied heavily on physical labor and mental labor to succeed, the critical competency for nursing home staff is emotional labor. Human resource systems and professionals typically exclude emotional labor from job descriptions, selection criteria and performance measures (Davies, 2000).
Importance of Teamwork for Nursing Homes
High quality care in nursing homes requires cross-functional teamwork across all skill levels—from front-line to highly trained workers—in order for crucial information about residents to be effectively communicated from those actually caring for patients to those making decisions about their medical care. Long term business success for nursing homes, dependent on building and maintaining a high performing workforce into the future as qualified workers become increasingly scarce, benefits from training and mentoring facilitated in cross-functional teamwork. Front-line staff members learn from the nursing decisions made on their team and why they are made.
Despite the obvious benefits of successful teamwork, it remains one of the least understood areas in the HR realm. Everything within HR is focused on individual workers—hence the name "human resources" versus "team resources". This is a critical area for nursing homes to enhance HR tools, technology, and their HR staff expertise.
Nursing Home Staffing
Many nursing homes experience staff turnover rates of 80% to 100%, a situation that will worsen as the available workforce shrinks and the need for care increases with the aging of the Baby Boomer population. The demand for nursing home services is growing dramatically. The segment of the population aged 65 and older will reach 73 million by 2030, almost double from 40 million in 2010. Beginning in 2020, the demand for direct-care workers in nursing homes will increase by 48 percent of the current levels resulting in five million new jobs in the nursing home industry. Human resources staff will be faced with the challenge of filling these open positions.
In addition to traditional staffing challenges, many nursing home administrators have little detailed knowledge of human resources (HR) administration or of the complexities of related compliance issues. At worst, this shortfall can cause a nursing home to fail and close the doors on employees and those seniors who are in need of care. Human resources personnel are challenged with maintaining adequate state and federal staffing levels.
Certified nurse aides provide the majority of care to residents of nursing homes. Nurses' aides and orderlies account for nearly two-thirds of the nursing staff, while registered nurses make up only 15 percent of the staff involved in direct patient care. On average, nursing homes employ about one staff member to provide nursing care for every two residents. Counting administrative, medical, and therapeutic staff the ratio jumps to about 90 full-time equivalent employees per 100 residents.
Nursing home staff safety
According to the Bureau of Labor Statistics, in 2000, the average nursing home injury and illness rate was 14.2 per 100 full time employees. Comparable rates include: coal mining (6.2), construction workers (10.8), and truck drivers (13.8).
Injury costs by type.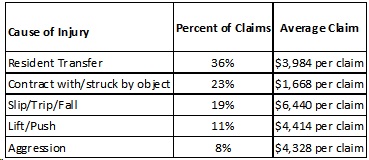 Talent Management Solutions for Nursing Homes

Selecting and directing workers based on job fit has a significant impact on several factors that drive quality of care for nursing homes. Reduction of turnover increases the stability of the workforce, which is a necessary condition for quality of long term care. Patient care is improved when the care giver has good job fit. Theft, trauma and other negative performance factors are reduced to negligible levels when staff work together in teams and are directed by well developed leadership.
Improving Profitability
More than 70% of costs in nursing homes are labor costs supporting job performance. By selecting, placing and developing employees to have high job fit, job performance is improved at the same labor cost as average and low job performance. Improvements in job performance cause improvements in quality of care and customer satisfaction, which drive higher profits.
Healthcare TMS Research
The PointLeader team has a long history of conducting operational research in healthcare settings. We developed a diagnostic measure of global functioning for clinicians nearly 20 years ago (Davies & Bargar, 1996). This measure, the GSPE, is used to assess thousands of patients every year and as a measure of program effectiveness for United Way funding.
Working with mental healthcare organizations a few years later, we discovered the importance of emotional characteristics to job design in an R&D project for the Social Security Administration. This work paved the way for a redefinition of "functioning" in adults as it relates to workforce readiness. Another important finding in this work was the importance of emotional characteristics in the job design of the healthcare workers.  At this time, emotional characteristics were rarely included in any job descriptions or competency profiles (Davies, 2000).
Healthcare Competency Model
Proceeding in a scientist-practitioner manner, our work in healthcare talent management systems is based on a foundation of findings in healthcare research and work with healthcare organizational experts.  We base our talent management systems on a scientifically derived and verifiable, yet practically useful, foundation of jobs, people, job performance, and organizational outcomes—a robust competency model.  As we examined existing competency models and studied their validity for capturing differences in jobs and job performance across healthcare professions, it became evident that there were a set of basic similarities that could be captured in a standard competency model, but they were all missing the emotional characteristics that our research has identified as critical to healthcare jobs.
Therefore, our competency modeling for healthcare professions proceeded with research and development of a valid measure of Emotional Labor —a critical set of competencies for healthcare providers. Unlike popular measures of emotional intelligence, we define emotional labor as behavior-based, observable performance. The Emotional Labor Evaluation (ELE) is one part of the PointLeader TMS and is useful for rating the amount of emotional labor that is needed in a job and the amount provided by an employee. The ELE is an accurate measure of job performance, and a predictor of job satisfaction, burnout, and turnover in helping professions such as healthcare and education. By including the emotional labor characteristics with the standard set of competencies we identified in our research, the robust PointLeader Competency model was finalized.  This competency model formed the basis for the PointLeader TMS system.
Our healthcare workforce research continued with a multi-year, multi-site study on the use of handheld computers by medical workers under a grant from the Telemedicine & Advanced Technology Research Center (TATRC) of the U.S. Army Medical Research and Materiel Command (USAMRMC).  Since its inception, TATRC has played a prominent role in developing advanced technologies in areas such as: health informatics; medical imaging; mobile computing and remote monitoring; and simulation and training.
Conducted with hundreds of doctors, nurses, medics, and pharmacists at the Walter Reed Army Medical Center in Washington, D.C., DeWitt Army Community Hospital at Fort Belvoir, Va., and Reynolds Army Community Hospital, Fort Sill, Oklahoma, our team passively tracked all work related activities of the participants using the handheld computers (Davies and Calderon, 2004). This provided the evidence necessary to finalize and validate the PointLeader competency model for healthcare jobs. Results from interviews, focus groups, surveys, and evaluations provided the necessary information for developing behavioral anchors for the competency based performance rating forms, the PointLeader Performance Measure (PPM) in the TMS.
PointLeader TMS for Healthcare
Based on our foundation of empirical research and predictive modeling, the PointLeader team has worked with a number of healthcare organizations to develop leaders, manage turnover, guide performance, increase safety and reduce errors with the PointLeader TMS. We have worked with several hospital organizations and research institutes to better understand the critical competencies for success in medical professions.  Our Potential Assessment, a part of the TMS, is one of the most valid predictors of leadership effectiveness, nurse turnover, patient satisfaction, and medical doctor errors in the industry.  PointLeader is the only fully integrated, competency aligned Talent Management System that is grounded in healthcare research, tested in healthcare facilities, and has been validated with healthcare workers.
Case Studies
Affinity Health
Effectiveness of the PointLeader Competency Profiler for identifying differences and similarities across jobs was evaluated as part of a multi-site, multi-method research study conducted at a large mental healthcare provider, Affinity Health, where we found that the results from the Competency Profiler supported and augmented existing job analysis results, and were used to identify job families for simplifying the organizational structure, which reduced administrative burden and simplified the organization's compensation plans.
Leadership Studies
Use of the PointLeader Competency Profiler for leadership development has been evaluated by over 200 leaders who have used the PointLeader system in government and business settings. Of this group, 80% reported that the Competency Profiler results were very useful for helping them understand: a) what they need to focus on in their jobs, and, b) the importance of this focus on their job performance. Leaders who had previously used other leadership development tools reported that the Competency Profiler results are a unique and valuable aspect of the PointLeader Leadership Development Report.
Choctaw Nation Healthcare
The Choctaw Nation Healthcare system provides services to 12 counties in Southeastern Oklahoma through a network of eight clinics, pharmacies and hospitals. The healthcare system is staffed by over 1,000 employees. As a part of a larger tribal wide TMS roll out, we profiled the 433 job titles in the healthcare system using the PointLeader competency profiler. This project was completed in less than 60 days and resulted in reducing the number of job titles to under 100.
North Shore-Long Island Jewish Health System
Over the past five years, The North Shore-Long Island Jewish Health System, based in Great Neck, N.Y., has overhauled and centralized its talent management processes in its 15-hospitaI system to the point where "talent management is our competitive advantage and will be in the future," according to Joseph Cabrai, chief human resources officer. The HR initiative has yielded dramatic results, including a reduction in the turnover rate for new critical care nurses from 63% to 13% as a result of better hiring, development and performance practices.